There is a big difference between a residential and commercial relocation, so if you are planning to move your office in the near future here are several mistakes that you should avoid at all cost because they can have devastating consequences on your business.
Not designating a relocation budget
Office removals can be expensive, so it is very important that you draft a moving budget and stick to it. Make sure that you leave a large enough buffer to cover any unexpected expenses. By having a budget you will know in advance which man and van companies you can afford to hire and what type of packing materials you can use. It will also prevent you from spending all your money and putting your business in the red.
Decide the faith of your office furnishings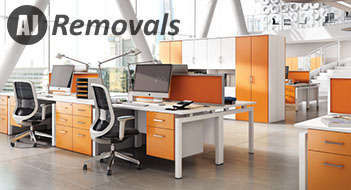 Head to your new office and measure the floor area and walls meticulously. This way you will be able to know whether your current furniture will fit into your new office and allow you to create the layout that you desire. If the measurements match, then you should take your time to decide whether you still want to replace your current furnishings or not. On the other hand if the measurements aren't corresponding then you should commence advertising your office furniture on various mediums such as e-commerce websites, newspapers, pamphlets and etc.
Not book at man and van company in advance
Top removal firms such as AJ Removals are highly sought which means that they can be impossible to book on a short notice. So make sure that you contact your moving contractor at least a month prior of your office relocation and hire it. This way you will have the peace of mind that your upcoming commercial removal will be handled with the assistance of licensed and insured man and van technicians.
Not stocking up on packing supplies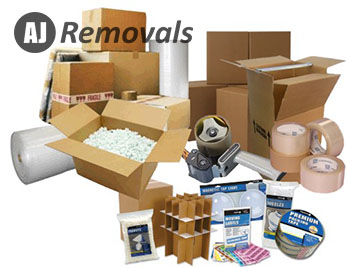 Before the packing stages starts you must purchase all the necessary supplies from a local home depot or man and van company such as AJ Removal. Make sure that you have enough boxes and containers because you certainly have more items at your office then you suspect.
Not informing your employees and not following a work plan
At least two weeks before the move you should gather your employees and tell them that you would be moving to a new office. You should also present to you workers a "to do list" which will allow your company to best prepare for the upcoming removal. Down below is a work plan which you can use:
10 days prior of the move – Have your employees pack all the non-essential items and documents which they are keeping at their desks and cubicles. Inform them that they should label each box accordingly.
5 days prior of the move – Your employees should start packing their personal items that they keep on their desks.
2 days prior of the move – All essential documents should be packed, labeled and ready to be moves.
1 days prior of the move – Computers, printers, scanners and other office equipment should be turned off and packed property in hardtop storage containers.