The packing may be the most time consuming and exhausting part of a relocation but the loading and hauling stages are the trickiest and this is why we have decided to present to you six loading and transportation tips which will drastically facilitate your move.
Know the payload of your vehicle
Different vehicles have different payloads and it is very important that you know the loading capacity of yours because if you overloaded it you will most likely damage it which will not only slow down your relocation but it will also cost you a lot of money as you will have to repair your car, van or truck. If you aren't sure of your vehicles payload then play it safe and break down the transportation stage of your relocation to several round trips. It will take a bit longer but at least you will have the peace of mind that the move will get completed without any complications.
Install roof racks or rent a trailer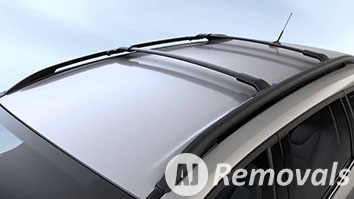 If your automobile has a small payload or tiny boot you can consider mounting roof racks in order to enhance the hauling capacity of your vehicle. You can also opt to rent a trailer from a licensed man and van company such as AJ Removals. This way you will automatically increase the payload of your automobile without putting it at risk. You can purchase roof racks from any specialised auto store in your area.
Check the pressure of your tires
The more you load your automobile the more weight your tires will have to carry and if they are not pressurised properly you will most likely damage them along with the rims which ultimately means that you will have to spend money in order to buy a new set of tires and rimes. So, before you commence the loading of your belongings get a tire-pressure monitoring system (TPMS) and check the air pressure inside your tires.
Secure your belongings
Most accidents happen during the transportation stage of a removal due to the fact that people don't properly secure the load with belts and straps. So before you hit the road make sure that you cover all your delicate items with furniture blankets and secure them in place with the aforementioned features in order to avoid unwanted dents, scratches and falls during transit.
Facilitate the loading by using the right tools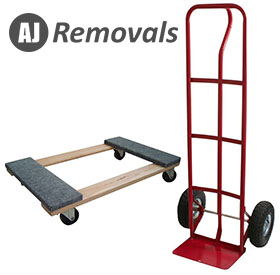 Lifting heavy boxes and arranging them in a vehicle can be tiresome and backbreaking, so you should rent or purchase loading instruments to not only ease the job but accelerate it as well. You can get such equipment from any local home depot or professional relocation company such as AJ Removals.
Hire professional man and van contractors
If all this seems too much for you, you can always opt to benefit from the assistance of a certified moving company which has the necessary tools and vehicles to quickly and smoothly carry out your move. Keep in mind that nowadays removal firms work with very affordable prices.